Resultados: de producto(s) -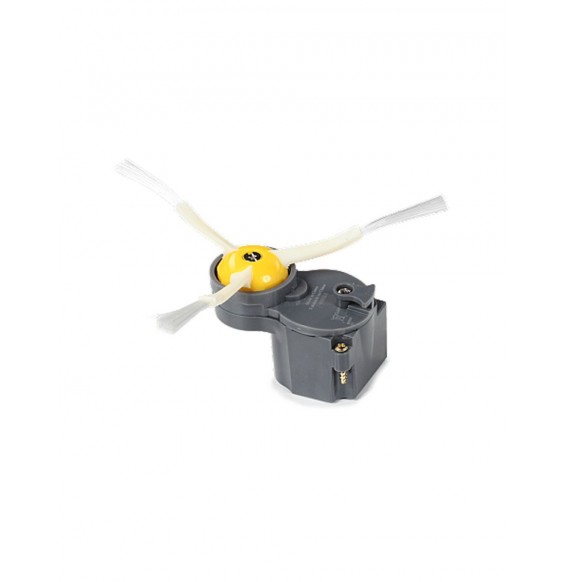  
Side brush motor module - Roomba 500, 600 and 700
€22.95
OLD PRICE
€26.95
DTO.
€4.00
Te quedan 35€ para el envío gratis
iRobot original side broom motor. Valid for 500, 600 and 700 series (all models).
Replacement is ideal when your side broom motor stops turning, not running properly cleaning. In this case, the motor may have been spoiling being necessary to replace it.
The change is very simple, just remove two screws you can replace it and regain the full functionality of your Roomba.
It includes side brush.
NOTE: since the end of 2018, the engine is distributed in blue or gray by iRobot. The model is exactly the same and only the color varies.
Roomba side brush
Ok
Module conforme à l'original

Pièce semblable à celle d'origine (hormis la couleur). Cela fonctionne parfaitement après remontage.
MOTORINO SPAZZOLA LATERALE - ROOMBA 500, 600 E 70

2021-04-27
G. CANNISTRACI
Tutto ok, ottimo ricambio uguale all'originale
Spazzola laterale roomba

Consegna perfetta e puntuale. Venditore consigliato.
Motor de escova Irobot 606

Processo de envio muito rapido. Embalagem muito bem selada. Artigo bem acondicionado. 5 estrelas.
Pezzo di ricambio

Ricevuto in breve tempo , non assomiglia ad un ricambio originale nonostante sulla confezione è riportato il logo I robot, comunque installato e funzionante.
Perfekt

Ware ist perfekt
Soddisfatto

Spedizione veloce. Ottimo rapporto qualità prezzo.
produit aux attentes

article qui correspond à mes attentes et à mon robot
Bom

5 estrelas
Masterboard

Very good
Brosse latérale d'origine ????

Produit d'origine rien à dire à part au top ????
Commande

Parfait
robot aspirateur roomba

je desire voir le chemasde robot aspirateur roomba i756
Brosse latérale

Produit conforme à la description. Mise en place très simple. Je suis satisfait.
Colis toujours non recu

2019-12-12
A. MACIEJEWSKI
Impossible de joindre le transporteur Je suis restée chez moi le jour de la livraison Personne ne s est présente
Good and fast

Ahead of schedule
rápido

o artigo parece bom
schnell

Qualitätsprodukt
Quick

2018-09-04
S. Delanghe-Mallevaey
Great service
rápido

Llegó rápido
Tudo de acordo com encomendado.

Tudo de acordo com encomendado.
Correto

Perfeito
come previsto

2017-09-17
M. Garcia Olivé
Grazie per il servizio
todo según lo esperado

Como esperaba
J'ai trouvé ce dont j'avais besoin

bon produit
perfetto

Come previsto
okay

They have a very good range
veloce

2017-06-24
S. Delanghe-Mallevaey
Lo ripeterò
ok

Je vais répéter
schnell

Guter Service
rapide

Bon service