Resultados: de producto(s) -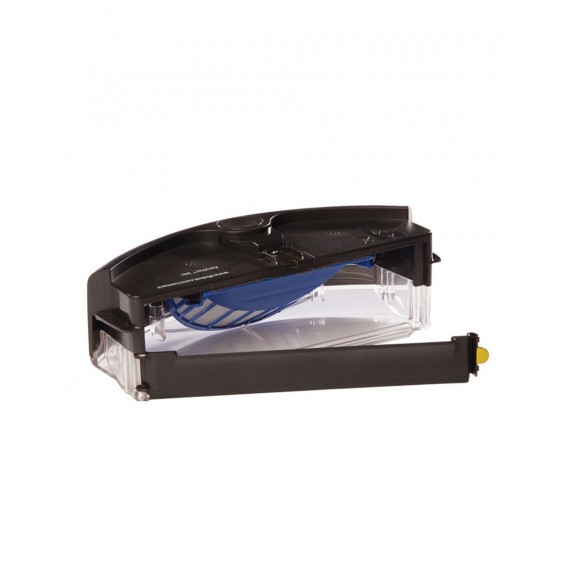  
Deposit Aerovac - Roomba series 500 and 600
Recibe este producto sin gastos de envío
Original replacement of the Roomba series 500 and 600 dirt canister.
Replacement ideal if the current waste-holding tank to operate or to suck effectively.
If your Roomba 500 series and has an old tank, you can place this and thereby leverage the AeroVac technology, since it is fully compatible. The tank carrying the Roomba series 500 series already has been discontinued, as this is completely valid and much more efficient.
Characteristics of deposit of waste AEROVAC series 500 and 600
- mark iRobot
- uses filters AeroVac (blue).
-Filter included.
AEROVAC DEPOT ROMBA SERIE 5XX

Bon produit - porte de fermeture du Bac un peu fragile
Kehr Michel

satisfait sur la marchandise commandée
68x y 69x)

parfait
Migliora le prestazioni!

Ricambio originale che nel caso della serie 5xx migliora le prestazioni: aspira di più e fa anche meno rumore. Consigliatissimo!
Vollständiger Staubauffangbehälter mit Filter

Ist ein vergleichbares Material, passt genau. Tut was es soll. Etwas leiser als das alte. Prima..... Benötige ich weitere Ersatzteile werde ich mich wieder hier bestellen.
Tres bien

Remplace parfaitement l'ancien
Ok

alles ok
all right

Came quickly
Ok

tout va bien
Ich werde wiederholen

Das Produkt ist in Ordnung
Ok

produto de qualidade
okay

everything ok
Positiv

Sehr zufrieden mit allem
OK

2019-11-09
F. Larumbe Samper
rapidos y sin problema
Qualidade

Vou comprar de novo
spedizione veloce

Comprerò di nuovo
Sin problema

Bien y rápido
Rapide et bon

2019-04-07
J. Dieudonné de Boissieu
Bonne gamme et produit
Tutto come previsto

buon prodotto
Very good

2019-09-14
J. GAMELL NOGUER
As expected
Livraison OK

Bon service
bene

Come previsto